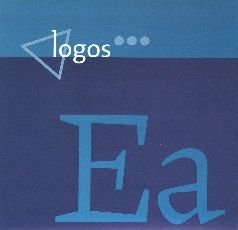 LPD003: <Ea>
Ea vinden we in de Mesopotamische mythologie terug als aarde- en watergod, maar ook als god van de wijsheid en bron van alle magie.
'De Watergod, Ea, was de eerste van de nieuwe Babylonische goden. De oudere goden waren verstoord door het lawaai van de jongere en beraamden een plan om hun nakomelingen te doden. Maar Ea, als god van de wijsheid, doorzag hen en als voorvechter van de zuiverheid schakelde hij de oude goden van de Babylonische Scheppingslegende, te beginnen met zijn eigen moeder, uit door een krachtige toverspreuk.'
'Maar Ea was ook de god van de wijsheid wiens jaloezie de mensheid, te beginnen met zijn eigen zoon Adapa of Adam, de eerste mens, het eeuwige leven via een list ontzegde.'


M.D.
Logos LPD 003
"Ea", Elektro-Akoestische komposities uit de Logos Studio
Werken van: Kris De Baerdemacker, Godfried-Willem Raes, Kristof Lauwers, Moniek Darge & Francesca Verbauwhede
Totale duur: 71'43"
Gerealiseerd tussen 1980 & 1999 in de Logos Studio
Cd mastering: Guy De Bievre
Prijs: 10,00 Euro, binnenlandse verzending = 2,50 Euro, internationale verzending = 5 Euro
Price: 15,00 Euro international shipping included
If bought in our premisses, the price is 10.00 €
Bestellen kan via: info -at- logosfoundation.org


LPD003: <Ea>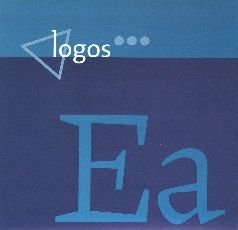 In the Mesopotanian Mythology, Ea was the earth and water god, but also the god of wisdom and the source of all magic.
'The water god, Ea, was the first of the Babylonian new order of gods. The older gods were disturbed by the noise of the younger gods and devised a plan how to destroy them. But the alarmed Ea, the all-wise, devised a counter-sheme. As the champion of purity he fought and defeated the old gods of the Babylonian Creation Legend, including his own mother, by the utterance of a powerful spell.'
'But Ea was also the god of wisdom whose jealousy deprived humanity, to begin with his own son Adapa or Adam, the first man, of eternal life.'

M.D.
Logos LPD 003
"Ea", electro-acoustic compositions from the Logos Studio
Works by: Kris De Baerdemacker, Godfried-Willem Raes, Kristof Lauwers, Moniek Darge & Francesca Verbauwhede
Total time: 71'43"
Produced between 1980 & 1999 in the Logos Studios
Cd mastering: Guy De Bievre
Price: 15,00 Euro shipping included
Order now: info -at- logosfoundation.org


Last Updated: 2003-10-12 by dr.Godfried-Willem Raes