Logos Robotorkest
datum te bepalen
Firenze, Italie
Het Robotorkest trekt naar Firenze. Het robotorkest werd ontworpen en gebouwd door Godfried-Willem Raes en speelt er muziek van de jonge italiaanse komponist Leonardo Barbadoro, die daarvoor verschillende artistieke residenties bij Logos deed. Een CD opname daarvan wordt eveneens voorbereid.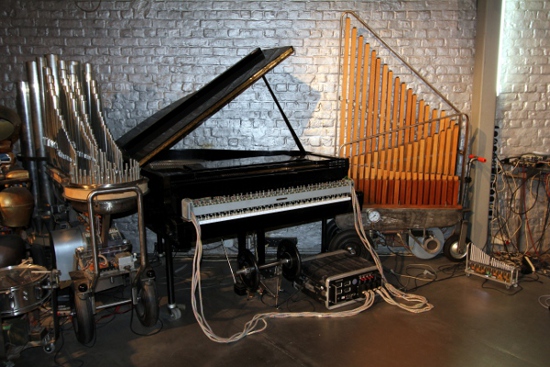 Users manual to the Logos Robot Orchestra
Stichting Logos kan de meest diverse koncertprogrammas aanbieden evenals talloze verschillende audio-art projekten, intallaties, interaktieve robots, events, workshops en klankhappenings. Kontakteer ons gerust voor meer informatie.
---
We have a very wide variety of concert programs available as well as many audio-art projects, workshops, events and happenings. For all enquiries Or call us: +32 09 223 80 89