0x20, Hackerspace Gent - Newline
27 april 2019
18:15 _talk: "Building musical automats - Building 2pi"
Godfried-Willem Raes will give a lecture on building musical automats. He'll bring the robot 2pi, a miniature organ, and talk about the development of this automated instrument.
19:30 _workshop: "Making music with automats"
People interested in working with 2pi, the little organ, can join this workshop. Bring a laptop with your favorite DAW or other MIDI editor and optionally some sensors or other toys! The workshop will be given by Lara Van Wynsberghe.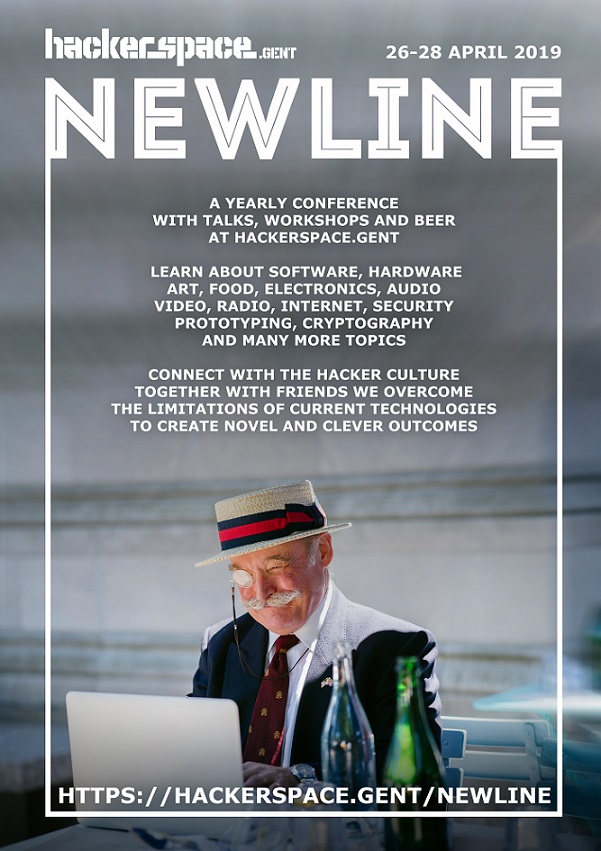 More info: Visit the website of HSGent
Sebastian Gramss - PARKOUR (2019)
5 mei 2019
WDR - Funkhaus Wallrafplatz, Kleiner Sendesaal, Keulen, Duitsland
Sebastian Gramss - PARKOUR
Hybr, Fa en So trekken naar Keulen voor het Acht Brücken festival. Samen met zijn ensemble creëert Sebastian Gramss nieuw werk.
Michel Godard - Tuba
Philipp Gropper - Sax
Philip Zoubek - Piano
Sebastian Gramss - Double bass
Dominik Mahnig - Drums
Logos Foundation - Hybr, Fa & So
Go to the website of Acht Brücken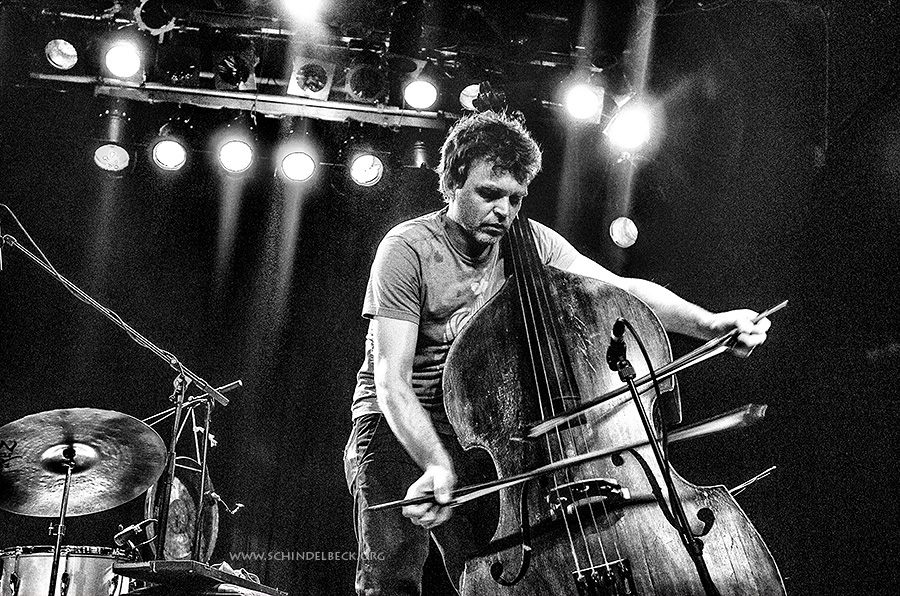 Logos Robotorkest
datum te bepalen
Firenze, Italie
Het Robotorkest trekt naar Firenze. Het robotorkest werd ontworpen en gebouwd door Godfried-Willem Raes en speelt er muziek van de jonge italiaanse komponist Leonardo Barbadoro, die daarvoor verschillende artistieke residenties bij Logos deed. Een CD opname daarvan wordt eveneens voorbereid.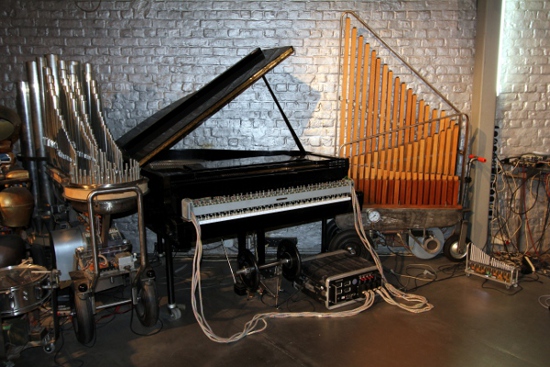 Users manual to the Logos Robot Orchestra
Stichting Logos kan de meest diverse koncertprogrammas aanbieden evenals talloze verschillende audio-art projekten, intallaties, interaktieve robots, events, workshops en klankhappenings. Kontakteer ons gerust voor meer informatie.
---
We have a very wide variety of concert programs available as well as many audio-art projects, workshops, events and happenings. For all enquiries Or call us: +32 09 223 80 89