SoundTrack
KlankSpoor
Godfried-Willem Raes

Bij dit projekt gaat het om een muziekteatrale performance in de vorm van een event of happening op een trajekt doorheen openbare plaatsen.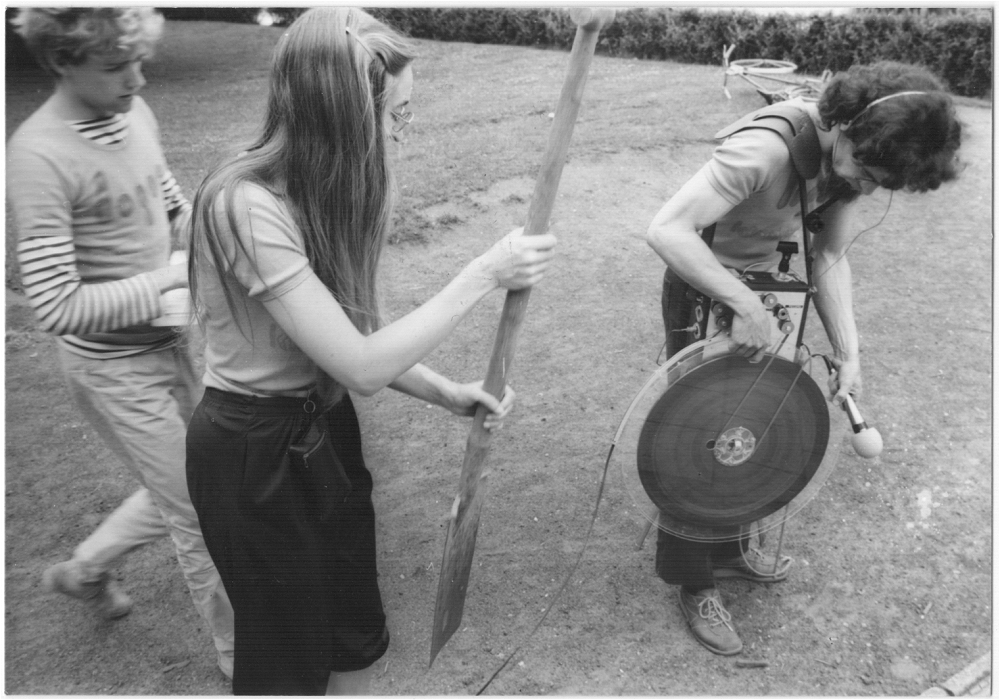 Godfried-Willem Raes, 1982
Kreatie plaats en datum: 10.07.1982
Scanned documents and materials with regard to this project.
A complete description of the soundtrack project was published in the Canadian magazine 'Musicworks' in 1985.
Another full description can we found in the book publication: 'Sound by Artists' edited by Dan Lander and Micah Lexier, p.262-266. Ed.Blackwood Gallery, 1990 / 2013
Latere uitvoeringen in : Boston, New York, Amsterdam


Versie 2 van de klankspoormachine (11/1982):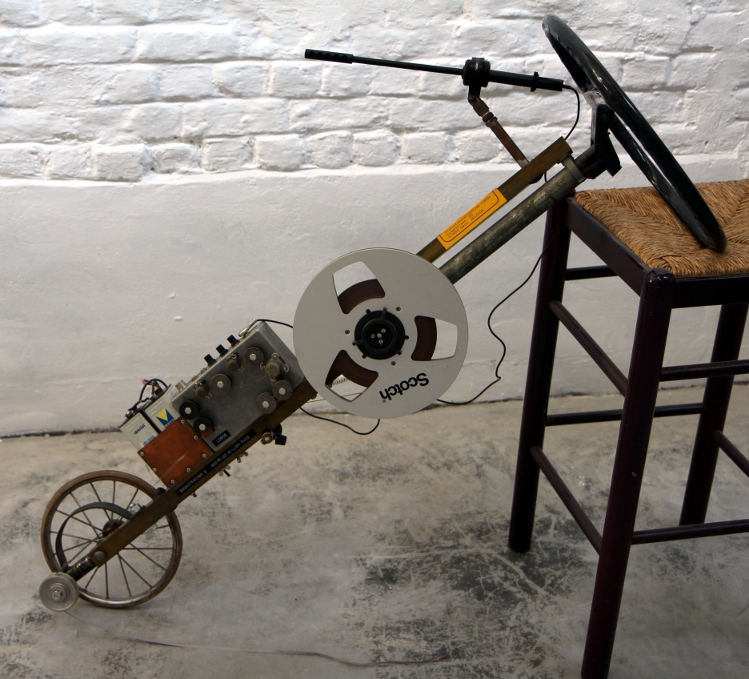 Uitvoerders bij de kreatie:
Logos Ensemble o.l.v. Godfried-Willem Raes
Johan Grymonprez
Johan Neyt
Didier Leroy
Martine Leroy
Guy Van Belle
Nadine Van Dycke
Phill Niblock
Jan Van Imschoot
Moniek Darge


P.S.: Voor uitvoeringen van dit stuk moeten noch mogen auteursrechten worden betaald. Elke poging tot inning van auteursrechten naar aanleiding van publieke uitvoeringen van dit stuk kan gerechterlijk als poging tot afpersing worden vervolgd.

Last update: 16 V 00