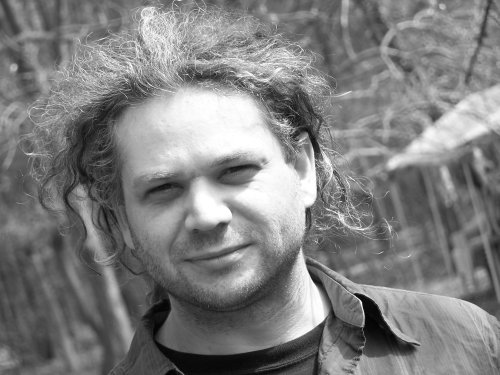 Yvan Vander Sanden got a master in music theory in 1996 at the Lemmensinstitute in Leuven. Afterwards, he specialised in IT and became an instructor in c++ programming, database management and Unix system maintenance. In 2004 he studied music again, this time taking composition classes with Godfried Willem Raes at the Ghent conservatory.
Meanwhile, several of his compositions got rewarded at composition contests. '4' was a winning work at the contest of the province Vlaams-Brabant in 2005, and '2 days in a life' got the Euprint composition award in 2007.
In 2008, Yvan wrote "Abstract 8" commisioned by the Gent conservatory and the 'Capella di Voce' ordered "Analysis of Concept" for voices, brass-quartet and live electronics.
Since september 2008, Yvan was working at Stichting Logos in Ghent as a composer, programmer and administrative worker up to august 2010. He also conducts the vocal group Markant, a group of singers who became known in Flanders because of its original concerts and focus on contemporary music.